Regular price
Sale price
€13,00 EUR
Unit price
per
Sale
Sold out
O Condicionador Leave In CharmMy é a escolha perfeita para o cuidado do cabelo seco e danificado. A fórmula leve e eficaz deste condicionador deixa o cabelo macio, fácil de pentear e protegido contra danos externos. A opção certa para ter um cabelo hidratado, nutrido e com uma sensação de bem-estar ao longo do dia. 
O Condicionador Leave In Nutritivo tem um aroma tropical e é rico em Óleos de Argão e de Abacate, Manteiga de Karité, Extrato de Aloe Vera e Glicoceramidas, que permitem reparar o cabelo e controlar o frizz, deixando-o macio, revigorado, suave e brilhante.
Indicado para todos os tipos de cabelo, principalmente seco e desnutrido. Sem silicones e óleo mineral, para um toque natural e com proteção térmica.
Ingredients

Extrato de Aloe Vera, Manteiga e Óleos Vegetais, Óleo de Argão, Óleo de Abacate e Manteiga de Karité e Glicoceramidas.
Care Instructions

Aplicar uma pequena quantidade no cabelo seco ou húmido, sem enxaguar.
Pode ser utilizado após o banho, no cabelo húmido, para ajudar a desembaraçar ou no cabelo seco para uma maior hidratação e controlo do frizz.
Fragrancy

Perfume com notas de topo, à Água de Coco e Caramelo, notas de coração à Jasmim, Hibisco e Lírio do Vale, e notas de fundo à Almíscar, Baunilha e Âmbar seco.
Special cares

After opening, the shelf life is 6 months. Avoid eye contact. In case of contact, rinse immediately and abundantly with water. Keep out of the reach of children. Perishable or sealed product for hygiene and safety reasons. See information about restrictions on the possibility of returns and guarantees in the General Conditions of Sale.
Share
View full details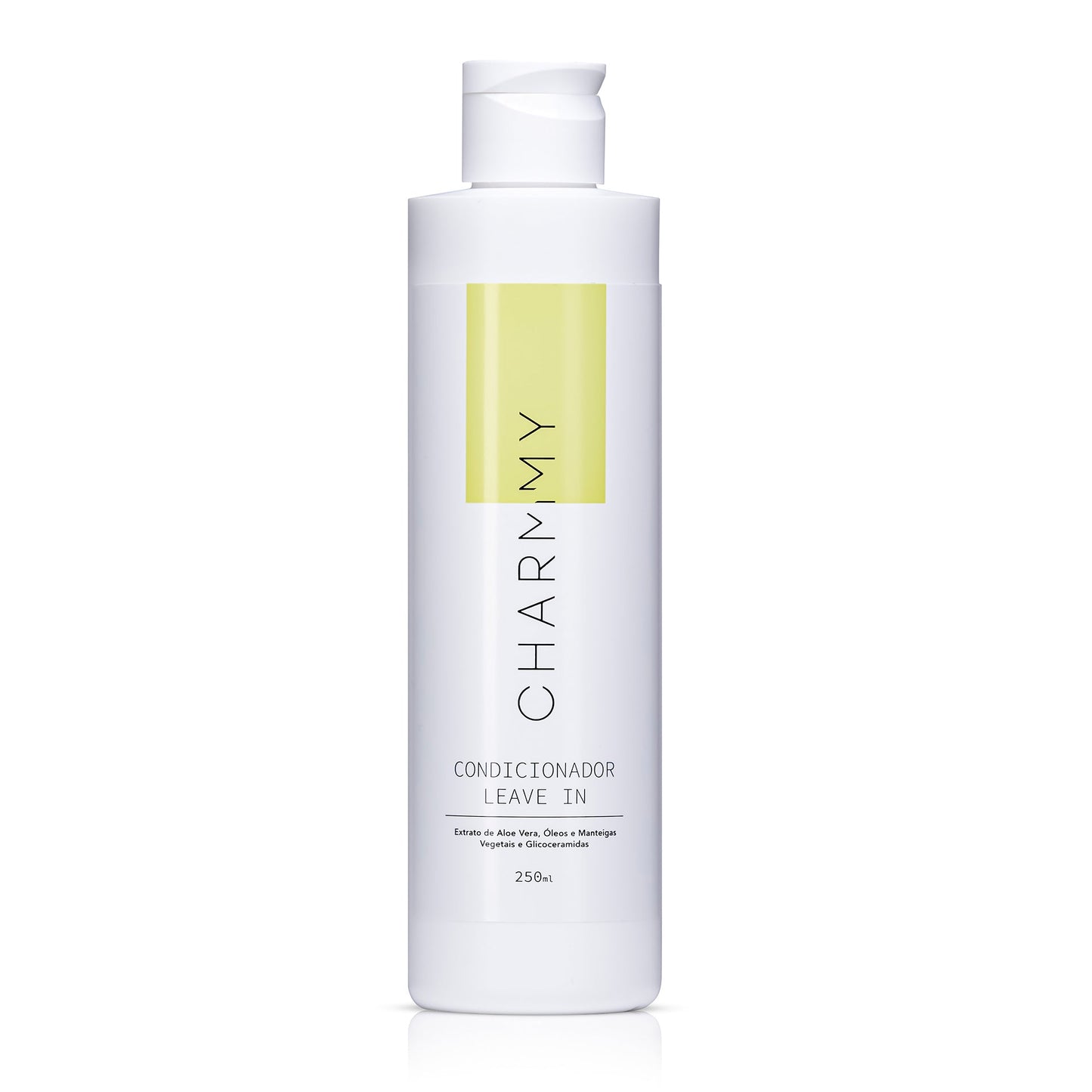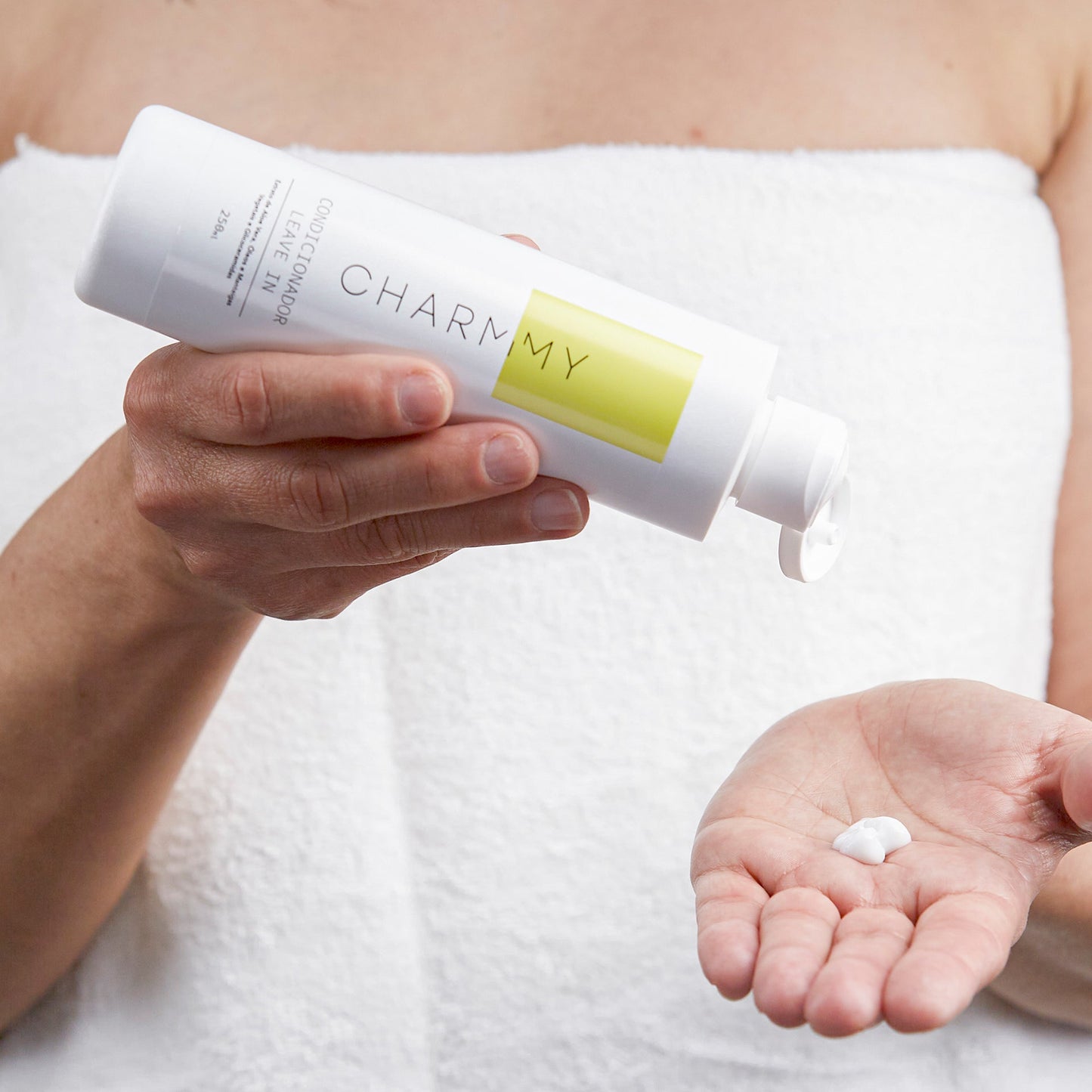 Do you already know our packs?
Thinking about making your life easier, CharmMy already has packs of products for your daily beauty routine, be it your face, body or hair. Not forgetting the essentials for the beach!