Regular price
Sale price
€16,00 EUR
Unit price
per
Sale
Sold out
Transforma o teu cabelo num cabelo saudável e vibrante com o Creme Pre Poo Revigorante e de Pentear 2 em 1 CharmMy. Com uma fórmula exclusiva e natural, este creme hidrata, nutre e revitaliza o cabelo antes e depois da lavagem, deixando-o macio, fácil de pentear e com uma sensação de bem-estar duradoura.
Indicado para todos os tipos de cabelo, principalmente seco e danificado.

Este creme capilar é rico em Manteigas de Karité e de Cacau, Óleos de Oliva e de Jojoba, Extratos de Maçã e de Caviar, e Glicoceramidas, que permitem revitalizar e fortalecer o cabelo, deixando-o mais suave, brilhante e protegido contra as agressões externas. Sem silicone e óleo mineral para um toque natural. 
Ingredients

Extratos de Caviar e de Maçã, Óleos e Manteigas Vegetais, Óleo de Oliva, Óleo de Jojoba, Manteiga de Karité e Manteiga de Cacau e Glicoceramidas.
Care Instructions

Como Creme Pree Poo - Aplicar o creme antes do champô, no cabelo húmido, desde a raiz até as pontas, massajando bem. Deixar atuar durante 3 minutos e enxaguar. Utilizar uma vez por semana.

Como Creme de Pentear - Aplicar o creme uniformemente no cabelo molhado desde a raiz até às pontas. Desembaraçar o cabelo usando uma escova. Secar e pentear o cabelo.
Fragrancy

Perfume with top notes of Coconut Water and Caramel, heart notes of Jasmine, Hibiscus and Lily of the Valley, and base notes of Musk, Vanilla and Dry Amber.
Special cares

After opening, the shelf life is 6 months. Avoid eye contact. In case of contact, rinse immediately and abundantly with water. Keep out of the reach of children. Perishable or sealed product for hygiene and safety reasons. See information about restrictions on the possibility of returns and guarantees in the General Conditions of Sale.
Share
View full details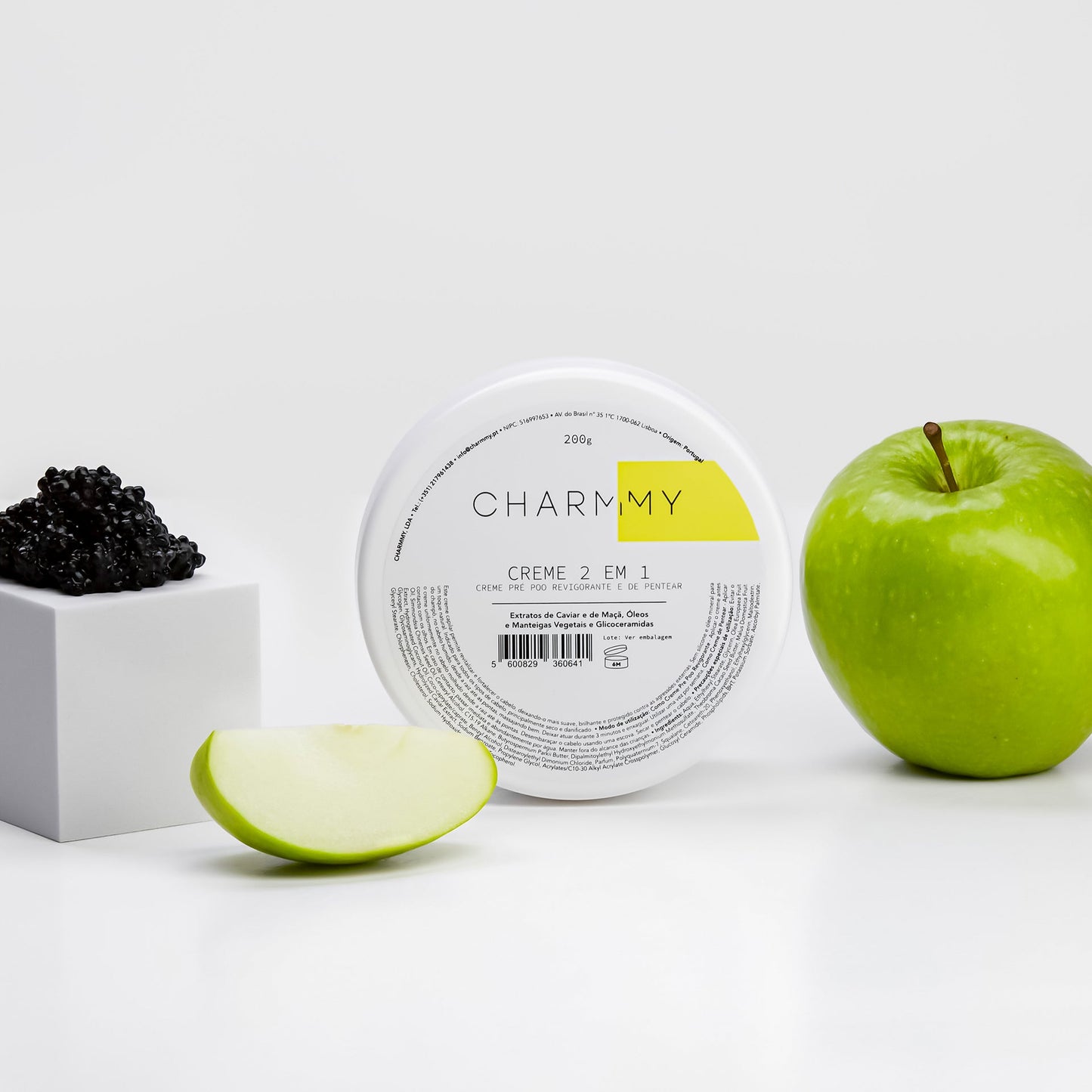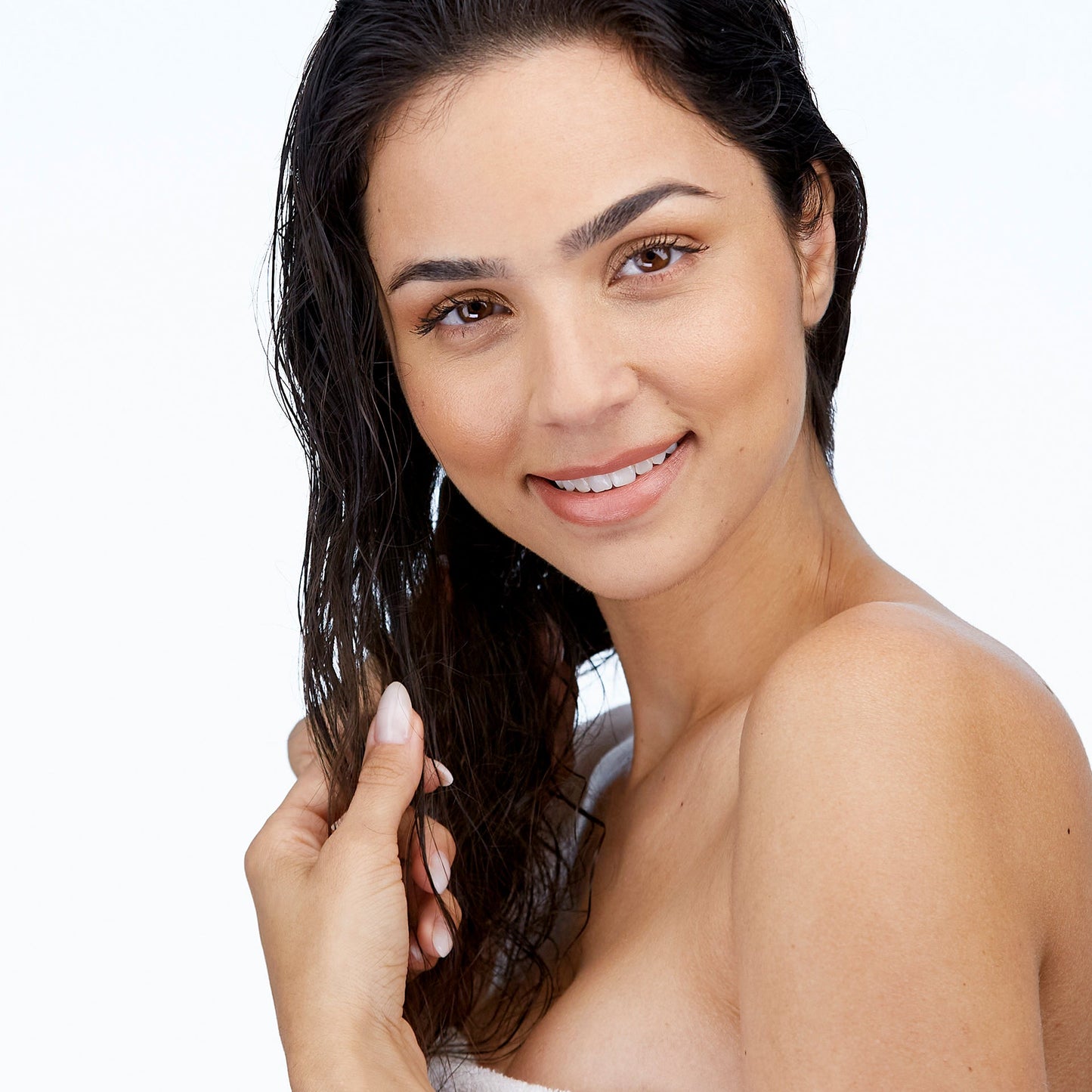 Do you already know our packs?
Thinking about making your life easier, CharmMy already has packs of products for your daily beauty routine, be it your face, body or hair. Not forgetting the essentials for the beach!